Liftgate Sales and Service
When you need us to install, maintain or repair your lift gate, we will be there. When you need the parts to repair your lift gate, give us a call. We have the ability to ship parts directly to you or to another location. Should we not have the part in stock, we'll still make sure it gets to you by having it shipped directly from the manufacturer.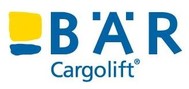 Bär Cargolift
For Bär Cargolift Liftgate Sales and Service, choose Cline Trailer Repair. We're the largest OEM Liftgate parts house on the east coast. The products of Bär Cargolift: FreeAccess (vertically foldable platform, free access), standard (with 2-cylinder or 4 cylinder), tuck away (foldable), 1x folded Retfalt, Retfalt (retractable) / 2x folded Hydfalt (hydraulically folded), special equipment ( Battery, charging system, trolley stop), double-decker (DD-elevator, 2 floors).

Maxon
Looking for Maxon Liftgate Sales and Service? Cline Trailer Repair is your liftgate specialist. It's in the details. MAXON Liftgates are the considered by many to be the most trusted, best backed, most innovative in the business.